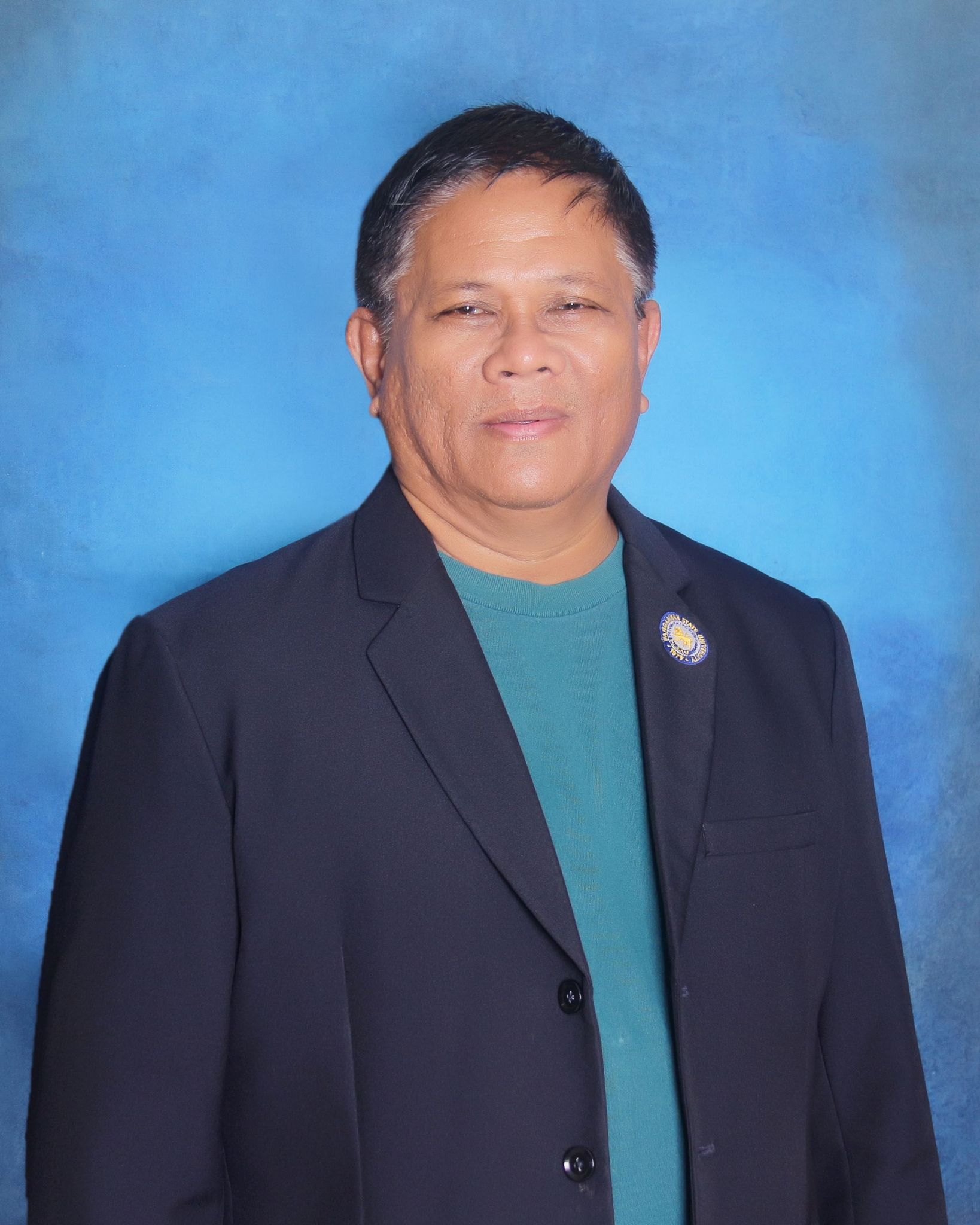 Recognizing its mandate of providing quality education and services to its stakeholders, Pangasinan State University – Urdaneta City Campus has been and continues to be of service to the community. Since its establishment, PSU Urdaneta persists to be a quality service provider in higher education, through the hard work, perseverance, and wisdom of the administration, faculty, and staff.
Dubbed as the Home of the Topnotchers, the Pangasinan State University – Urdaneta City Campus has produced a number of licensure examination topnotchers in its board programs throughout its operations. This is a testament to the quality education that the campus offers to its students and its continuous growth and improvement. Moreover, its consistently high board examination performance is a proof that PSU Urdaneta City provides the best service to its clients.
PSU – Urdaneta City Campus has always been committed in providing quality service to its students, faculty, staff, community partners, and various stakeholders. Driven by the Vision and Mission of the University, PSU – Urdaneta City continues to improve its operations to give the best services to all. Thus, exposing ourselves in quality assurance mechanisms ensures that this brand of quality service continues to strengthen.
With this, the Pangasinan State University – Urdaneta City Campus family welcomes all of you to witness our actions and achievements!
DR. ROY C. FERRER
CAMPUS EXECUTIVE DIRECTOR
PSU-Urdaneta started as an offshoot of Asingan Campus. It was originally established as a satellite of the said campus before it assumed the status of a full-fledged campus.
In 1981, Asingan Campus offered additional degree programs in Engineering and Architecture. Phenomenal increase in enrolment ensued. This necessitated the establishment of Urdaneta satellite in order to accommodate the growing number of students in the following years. In view of this, Dr. Asanion, who was the Dean of Asingan Campus during that time, initiated the establishment of satellite campus in the City of Urdaneta. The plan materialized with the cooperation of then Mayor Amadeo Perez Jr. and other concerned government agencies.
Before long, a move to separate Urdaneta campus as from its mother campus was initiated by the faculty of Engineering. To this end, the assistance of the Sangguniang Bayan of Urdaneta was sought. Board Resolution No. 82, s 1989 was approved and took into effect on August 1, 1989, thereby turning this formerly extension campus into a full-fledged campus.
In 2005, under the administration of then President Rodolfo V. Asanion, Eastern cluster comprising three campuses namely Asingan, Sta. Maria and Urdaneta was instituted. In this setup, each of the campuses was treated as satellite of the Cluster. During this time, this campus came to be known as "PSU-Eastern Cluster Urdaneta Satellite." This setup was dissolved in 2008, and the three satellite campuses operated again as independent of one another, each as a standard campus.
This Campus which was formerly known as College of Engineering, Architecture and Technology metamorphosed into a strong and robust campus. With a view to helping more clienteles, it broadened its services by way of offering additional degree programs like BS Mathematics, Bachelor of Arts in English Language, and Teacher Education.
Driven by its commitment to deliver quality education, PSU-Urdaneta continues to grab attention in the educational arena.
| | |
| --- | --- |
| Name | Designation |
| ROY C. FERRER, Ph.D. | Campus Executive Director |
| ERWIN O. ESTRELLA, LPT, Ed.D. | Dean, College of Arts and Education |
| FREDERICK F. PATACSIL, Ph.D., DIT | Dean College of Computing |
| REX B. BASUEL, M.Eng., CpE, PCpE | Dean, College of Engineering and Architecture |
| EUFROCINA L. ABBRUZZESE | Head, Administrative Services |
| APPLE GARCIA | Head, Finance Division |
| MANUEL MANZANO Jr, LRA, MSCM | (OIC) Chair, Architecture Department |
| MARK JEFFERSON CASTRO, MSCE | Chair, Civil Engineering Department |
| ENGR.KHAYZELLE CAYABYAB | (OIC) Chair, Computer Engineering Department |
| ENGR. HARRY ALAN ERRASQUIN | Chair, Electrical Engineering Department |
| MARILOU M. FERNANDEZ, MEng.ME | Chair, Mechanical Engineering Department |
| JOHN PAUL M. FLORES, MAEd | Chair, Teacher Education Department |
| MARVIN Q. CORPUZ, MAEd-English | Chair, English Language Department |
| ARLO VICENTE RANQUE | (OIC) Chair, General Education Department |
| ROCKY CARDONA, MEd | Chair, Physical Education and NSTP Department(concurrent) / |
| MARVIN B. MERLIN, LPT, MS | Chair, Mathematics and Natural Sciences Department |
| CHRISTINE LOURRINE S. TABLATIN, PhDCS | Chair, Information Technology Department |
| EMMERSON RAMIR R. ESPAÑA, LPT, MEd, MS | Campus Executive Secretary |
| ANDHEE M. JACOBE, LPT | (OIC) Research Coordinator |
| MARK JOHN Q. PADILLA, LPT | (OIC) Extension Coordinator |
| ARISTEO AQUINO | IGP Coordinator |
| DR. WILLIAM DELA CRUZ | Planning Coordinator |
| JOANNA MARIE C. DELOS SANTOS, LPT, RN | (OIC) Student Services Coordinator |
| ENGR. ANGELINA TIU | Alumni Affairs Coordinator |
| VIRMA CRIS LAGUNA | Quality Assurance Coordinator |
| JOSHUA ALMUETE | Document Control Custodian |
| RUBY AMADO | Gender and Development Coordinator |
| ENGR. WILFREDO VELASCO | Physical Plant and Facilities Coordinator |
| RHENEL R. BERNISCA, MIT | ICTMO Coordinator |
| ZITA CORPUZ | HR Coordinator |
| SHIRLEY A. LAYONA, MAEd | Guidance Counselor |
| KRISTEN BHING V. SALVIO, MIT | OJT Coordinator |
| J. AXEL ARENAS, MAEd | (OIC) PRPIO Coordinator |
| BJ AMBAT, MAEd | (OIC) NSTP Coordinator |
| LIZA LUCERO, MAEd | Culture and Arts Coordinator |
| JONATHAN ESPINOSA, MAEd | (OIC) Sports Coordinator |
| EMMERSON A. CANUEL, | Solid Waste Management and Pollution Control and Energy Efficiency Conservation Coordinator |
| JOEL JOHN AGNE, LPT | Focal Person, Practice Teaching |
| MARISSA E. SISON, Ph.D. | Focal Person, Center for Foreign Language |
| GINALYN G. MOLINA, MAEd | (OIC) Focal Person, Sentro ng Wikang Filipino |
| RONNEL L. MORENO, (Engr.) | (OIC) Civil Engineering Laboratory |
| SOCRATOS F. NACIS, (Engr.) | (OIC) Electrical Engineering Laboratory |
| DANMER V. DONOR, (Engr.) | (OIC) Mechanical Engineering Laboratory |
| REAMLYX LACHICA | (OIC) Physics Laboratory |
| MEGAN P. GAMET, (Engr.) | (OIC) Chemistry, Laboratory |
| PAUL ANDREW ROA | (OIC) Computer Laboratory |
| JANILYN GRACE PALEB | (OIC) Campus Paper |
| | |
| | |
| Teaching Staff | |
| ACOSTA, MICHAEL E., MIT | |
| AGNE, JOEL JOHN S., LPT | |
| AGPAWA, DAISY P., MAEd – Mathematics (Engr.) | |
| ALBERTO, IVI DESIREE D., RPm | |
| ALCANTARA, WYERLO A., (Engr.) | |
| AMADO, RUBY F., MAEd-English | |
| AMBAT, BJ R., LPT | |
| ANGELO, ALICIA A., MEng.ECE (Engr.) | |
| ANTOLIN, ELMAR T., (Engr.) | |
| AQUINO, ARISTEO F., MEd | |
| AQUINO, MARK S., (Engr.) | |
| ARABE, EDELYN P., LPT, MAEd | |
| ARENAS, J. AXEL C. | |
| BACTAD, ALVEN T., (Ar.) | |
| BALICAO, JUMAR T., (Ar.) | |
| BARLONGO, ANGELITA T. | |
| BASUEL, REX B., M.Eng., CpE, PCpE | |
| BEGINIO, AGNES M., (Ar.) | |
| BERNISCA, RHENEL R., MIT | |
| BONDOC, MATEO C., (Ar.) | |
| BORILLO, JULEAH MARA A., LPT, MAEd | |
| BROSAS, MONICA B., LPT | |
| BUNDAL, QUINCY JONES B., (Engr.) | |
| CABURNAY, AMORSOLO A., (Engr.) | |
| CALAGUIO, RODERICK L., (Engr.) | |
| CALIP, JEANELYN P., MSME | |
| CALIZAR, MIGUEL ALBERT D., (Engr.) | |
| CANTOR, JAFFEY MHERCA E., RPm | |
| CANUEL, EMMERSON A., MME | |
| CARAS, SALVADOR JR. R., (Engr.) | |
| CARDONA, ROCKY C., MAEd | |
| CARRERA, SHERYL S., LPT | |
| CARVAJAL, KRISTIAN T., LPT | |
| CASEM, RYNDELL T., (Engr.) | |
| CASTILLO, ALDWIN M., (Ar.) | |
| CASTILLO, MENCHIE E. | |
| CASTRO, MARK JEFFERSON B., MSCE | |
| CAYABYAB, JOEL T., Ed.D. | |
| CAYABYAB, KHAYZELLE C., (Engr.) | |
| CENAS, PAULO V., Ed.D. | |
| CIRIACO, JAVIER KENNETH C., MSAr | |
| COLOBONG, GLIFFSCE V., (Engr.) | |
| CONDE, EMIL ISAAC R. | |
| CORPUZ, MARVIN Q., MAEd-English | |
| CORPUZ, ZALDY F., (Ar.) | |
| CORPUZ, ZITA M., MDM | |
| COZ, EZRALYN L. | |
| DAGCASIN, MARICAR P., LPT | |
| DE VERA, DARYLL A., LPT | |
| DELA CRUZ, FATIMA A., LPT, MAEd | |
| DELOS REYES, JYAN M, (Ar.) | |
| DELOS SANTOS, JOANNA MARIE C., LPT, RN | |
| DIAZ, NARLYN D., LPT | |
| DONOR, DANMER V. (Engr.) | |
| ELIZAGA, ROSE LELY L., LPT, MAEd | |
| EPISCOPE, ELIZABETH F., LPT, Ed.D. | |
| ERRASQUIN, HARRY ALAN P., MME (Engr.) | |
| ESPAÑA, EMMERSON RAMIR R., LPT, MEd-Biology, MS | |
| ESPINOSA, JONATHAN P., LPT, MST | |
| ESTEVES, KATHLEEN JANE G. | |
| ESTRELLA, ERWIN O., Ed.D. | |
| FERNANDEZ, MARILOU M., MEng.ME | |
| FLORES, JOHN PAUL M., MAEd-ECEd | |
| FLORES, ROY R., MSEE (Engr.) | |
| FRIAS, MA. STELLA M., MME | |
| FRONDA, HANZ YSRAEL S., MPA (Engr.) | |
| FUNCLARA, ROMELYNN D., MAEd | |
| GALAMGAM, VICTOR SHERWIN G., Ph.D., (Engr.) | |
| GALAS, ELBERT M., DIT | |
| GALINATO, JOHN RENZO M., (Engr.) | |
| GAMET, MEGAN P., (Engr.) | |
| GARCIA, DANIEL BEZALEL A., LPT, MS | |
| GARCIA, ROSE BELLE A., LPT | |
| GARROTE, RESURRECCION V., MSCE | |
| GOMEZ, RAYMART E., LPT | |
| GROSPE, MICHAEL JAME L., LPT | |
| HACLA, RODEL P., MME | |
| HIÑOLA, JEDRICK AMRON E., (Engr.) | |
| IBAY, JOAN ELIZABETH G., LPT | |
| ILUMIN, RIZALYN C., MSCE, MSME, MDM (Engr.) | |
| JACOBE, ANDHEE M., LPT | |
| JUNIO, JOSHUA C., (Engr.) | |
| LACHICA, REAMLYX E., (Engr.) | |
| LAGUNA, VIRMA CRIS L., LPT | |
| LAPITAN, BRIAN B. | |
| LAYONA, SHIRLEY A., MAEd | |
| LOCQUIAO, LEIZEL C., (Engr.) | |
| LOPEZ, KENNETH OLIVER S., Ph.D., (Engr.) | |
| LOPEZ, MARK JONIEL M., (Engr.) | |
| LUCERO, LIZA A., MEd | |
| MAALA, LIEZL M., RL, MLIS | |
| MAGAT, RAY ANTHONY B. | |
| MANGSAT, MARK JOHN, MS | |
| MANINGDING, RUTH ANN D., (Engr.) | |
| MANZANO, MANUEL JR. V., (Ar.) | |
| MERLIN, MARVIN B., LPT, MS | |
| MISLANG, HUBERT C., (Ar.) | |
| MOLINA, GINALYN G., MAEd-Filipino | |
| MORENO, RONNEL L. (Engr.) | |
| MOSADA, JOSHUA ROLY C., LPT | |
| NACIS, REMA C., MA-Physics | |
| NACIS, SOCRATES F., REE | |
| NAVALTA, PAULANE R., LPT | |
| NICANOR, ALYSSA HANNAH A., (Engr.) | |
| NICOLAS, RUBEN D. (Engr.) | |
| NORBERTE, JESSA MAE O., LPT, RL | |
| OLAGET, KUINEE P., (Engr.) | |
| OLIVER, DIANNE C., (Engr.) | |
| PACOL, CAREN A., DIT | |
| PADILLA, MARK JOHN Q., LPT | |
| PALANGYOS, DINA C., LPT, MA-Physics | |
| PALEB, JANILYN GRACE C., LPT, MAEd | |
| PARAYNO, MARK DARREL P., LPT, MAEd | |
| PARRONE, JENNIFER M., LPT, MS-Math | |
| PASCUA, MELANIE ROSE P., (Engr.) | |
| PATACSIL, FREDERICK F., Ph.D., DIT | |
| PATILLA, JEROME B. (Engr.) | |
| PENTECOSTES, JAY-AR M., (Engr.) | |
| PERALTA, AURELIE A., MBA | |
| RAMIREZ, JOSEPHINE P., (Engr.) | |
| RAMOS, ANGELOU O., LPT, MAEd | |
| RAMOS, GENESIS D., LPT | |
| RAMOS, REYNO N., (Engr.) | |
| RANQUE, ARLO VINCENT M., LPT | |
| REYES, JOSHUA C. | |
| RICO, SIMEON C., LRA, MSCM | |
| ROA, PAUL ANDREW V. | |
| ROA, PAULINE JOY V. (Engr.) | |
| ROARING, BOBBY F., LPT, MA-Applied Statistics | |
| SALVIO, KRISTEN BHING V., MIT | |
| SEGUI, MARILUZ D., LPT, Ph.D. | |
| SISON, MARISSA E., Ph.D. | |
| SONGALLA, RENZ DARYL T., LPT | |
| SUMERA, PRUDENCIO JR. M., (Ar.) | |
| TABLATIN, CHRISTINE LOURRINE S., Ph.D. | |
| TAMAYO, ARNI-RIE F., MIT | |
| TENIOSO, MARWIN R., LPT, CLSSDC | |
| TIU, ANGELINA A., (Engr.), MBA | |
| TOMELDAN, ADRIAN M. (Engr.) | |
| VELASCO, DIANE JOSEPHINE A., LPT, MAEd | |
| VELASCO, WILFREDO N., (Engr.) | |
| VILLAMIL, ARACELI E., MAME | |
| VILLAMOR, FEVICLENE L., (Engr.) | |
| VILLANUEVA, LEO GABRIEL V., MIT | |
| VINGUA, ROMEL N., (Engr.) | |
| VIRAY, KENNETH S., (Engr.) | |
| ZARATE, JEDDIE M., MIT, (Engr.) | |
| | |
| | |
| Academic Non-Teaching Staff | |
| GACAD, ANGELES B., RL, MAEd-LS | College Librarian II |
| BONGOLAN, MARICEL A., MIT | Registrar I |
| | |
| Non-Teaching Staff | |
| ABBRUZZESE, EUFROCINA L. | Administrative Officer I – Supply Office |
| ADVIENTO, REMEDIOS A. | Administrative Officer I – Cashier |
| ALMUETE, JOSHUA A. | Administrative Aide I |
| AMBROSIO, EMELITA S. | Administrative Aide I |
| ANCHETA, ETHELWOLDA D., RN | Nurse II |
| BANZA, CHRISTOPHER O. | Administrative Aide I |
| BARANDA, CHARMAIN B. | Administrative Aide III |
| BLANCO, KRYSTEL JOY R. | Administrative Aide I |
| BONGOLAN, JUN V. | Administrative Aide I |
| CALABIAO, REDEN ISAIAH B. | Administrative Aide I |
| CASILANG, DOMINGO O. | Administrative Aide III |
| CASTRO, ROSALINDA B. | Administrative Aide I |
| DE VERA, RENATO C. | Administrative Aide I |
| FLORES, EMERSON U. | Administrative Aide I |
| GALAS, LEAH B. | Administrative Aide III |
| GALLEGO, CHRISTIAN J. | Administrative Aide I |
| GATCHALIAN, EMIL D. | Administrative Aide I |
| GARCES, HANNA MIKAELA B. | Administrative Aide I |
| LACHICA, EDGAR M. | Administrative Aide I |
| MANALO, JESSELYN N. | Administrative Aide I |
| MANANTAN, JUANITO R. | Administrative Assistant II |
| MERCADO, JASMIN JOY P. | Administrative Aide I |
| PLACO, ERNOBILLE M., LPT | Administrative Aide I |
| QUIMING, NOEL B. | Administrative Aide I |
| ROSARIO, JIRAH D. | Administrative Aide IV |
| SANTOS, JEFFERSON L. | Administrative Aide I |
| SIDDAYAO, ALEXANDER V. | Security Guard I |
| TULLAS, ARIEL M. | Security Guard II |
| TULLAS, MARISA P., MIT | Administrative Aide IV |
| VILLANUEVA, ROLLY P. | Administrative Aide I |
| VISTA, BRIAN PAUL P. | Administrative Aide I |
| UBANDO, JOJE A. | Administrative Aide I |